How to Get Here
How you get to Frizbee.at:
1. By foot from the Talstation in Ofterschwang there are various routes- Families should allow approx. 1 hour walking via the Panoramaweg towards the Allgäuer Berghof Hotel. The steeper variant via the Wurzelhütte takes about 30 Minutes.
2. Using the Weltcup-Express from Ofterschwang and then down the hill from the Bergstation takes about 20 Minutes to reach Frizbee.at. Just follow the signs for the Allgäuer Berghof. Use the Weltcup-Express in conjuction with Frizbee.at: with the purchase of a single lift ticket, and upon presentation of this ticket at Frizbee.at, you will get a 2 EURO REDUCTION for the first round. Note: this Offer if not valid in combination with Group Bookings.
3. By car use the compulsory Tollroad from the direction of Gunzesried towards the Carpark at the Allgäuer Berghof. From the carpark it´s only another 100m before you find our sign and Meeting Point, the "Caddyshack" on the left. For those of you with satelite navigation, here is our exact address: (Allgäuer Berghof Hotel), Alpe Eck über Sonthofen, 87544 Gunzesried-Ofterschwang. GPS: 47.507710 / 10.222800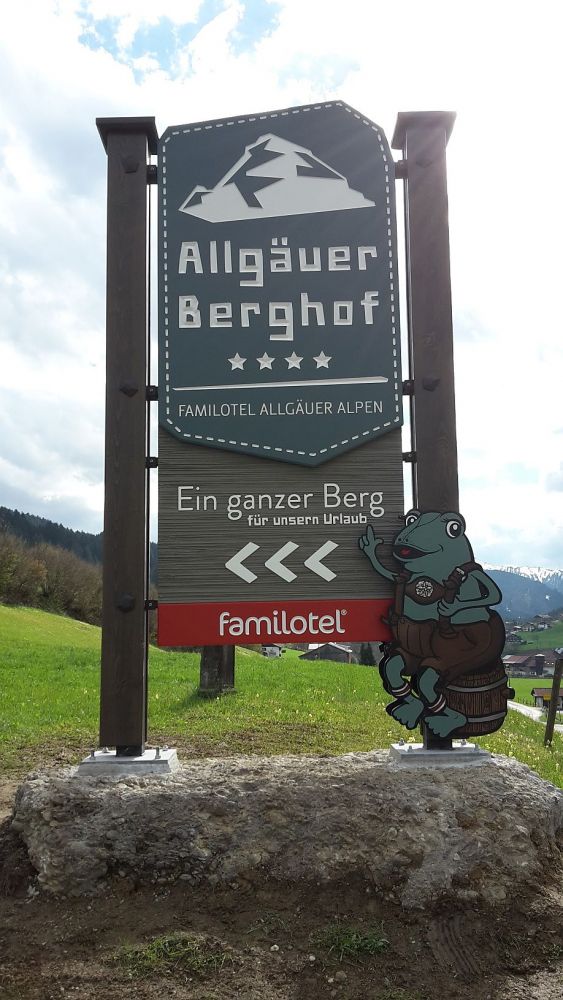 Why not enjoy a wonderful day around the Ofterschwanger Horn, and end the day with a relaxing visit to our Partner, the Wurzelhütte?!